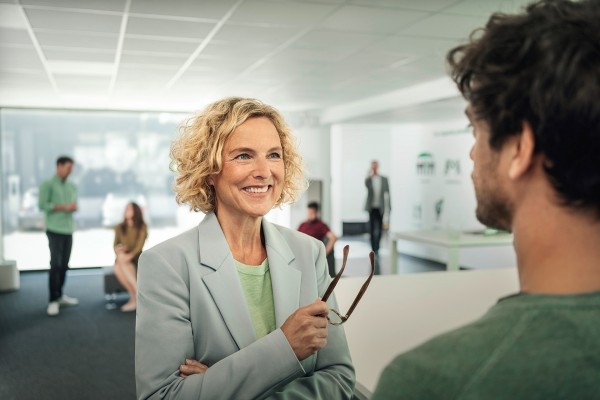 Join us and ensure safety.
Why DEKRA
Joining DEKRA means you are choosing to develop a career in a company that is growing rapidly and fast in East and South Asia. DEKRA has been active in the field of safety for more than 90 years. Founded in 1925 in Berlin as "German Motor Vehicle Inspection Association", DEKRA remains the world's largest automotive testing and inspection organization and one of top leading testing and certification companies in the world. Japan is a key region that DEKRA focuses on to develop its future and long-term growth. The strategic focus on Japan market creates many opportunities for employees to join DEKRA Japan.
DEKRA also aspires to build it a good place for its employees to work and pursue their careers and dreams. DEKRA deeply believes that in the technical services industry, what gives companies real competitive advantage is not only the equipment they have but the knowledge, accumulated experience, motivation and commitment and of their people. Therefore, DEKRA holds the corporate principle of "People Focus" and recognizes and rewards its employee's efforts by providing competitive and performance-driven pay and benefits. Besides, DEKRA will also provide you with prospect career development, opportunities to develop your potential and competence.
Medical Team at DEKRA Certification Japan seeks a new member who has deep, extensive knowledge of medical devices and can work in a highly professional manner in the global environment.
Although Medical Japan team is very small now, the spirit of cooperation and support among the Japan team members as well as with the global members is remarkable. Flexible work style is also a norm in DEKRA Japan so that you can choose to work at home or at the office. DEKRA also offers a great career path in the Global Medical organization, which is one of the most important reasons to consider working in DEKRA!
For more information, please contact us via info.japan@dekra.com.
Job title

Auditor/reviewer

Job description

1) ISO, MDR(CE), MDSAP Auditor




2) MDR(CE) Technical File Reviewer




3) Project Management




4) Customer Relations

Location

West Wing 7F, 1-28-10 Akabono-cho, Tachikawa, Tokyo

Required skills and experience

<Must have>




Qualified for auditor/reviewer for medical device certification at another notified body or other equivalent institutions.




Or




Has experience of design/development of medical devices, application of MDD/MDR and/or management of QMS.





Has degree(s) for one of the following;




(bio)physics, computer and software technology, electrical, electronic, mechanical or bioengineering, human physiology, material sciences/engineering




(micro)biology, (bio)chemistry, chemical engineering, human physiology, medicine, pharmacy, material sciences, toxicology, veterinary medicine, biomedical science, genetics, physiology, certified nurse





Business level English is also required.





<Nice to have>




Qualified for internal auditor ISO13485/MDD/MDR.




Worked at a testing lab for medical devices.